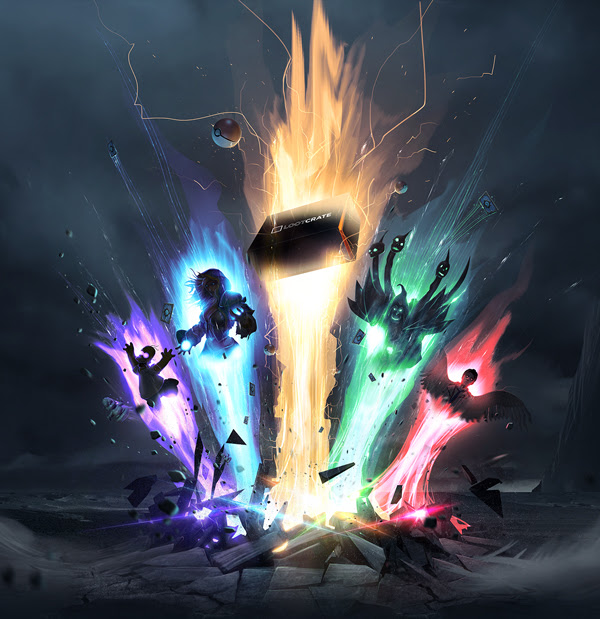 At this point, the contents of Loot Crate's September 2015 box – themed "Summon" – is out there on Instagram, Reddit, even direct e-mails from Loot Crate themselves!  So no harm in showing here what was in the September box.  (If I'm spoiling it for you…my sincerest apologies!  But I'm probably one of many sites you'll visit with the same information revealed…I even held off a couple of days!)
So without further adieu….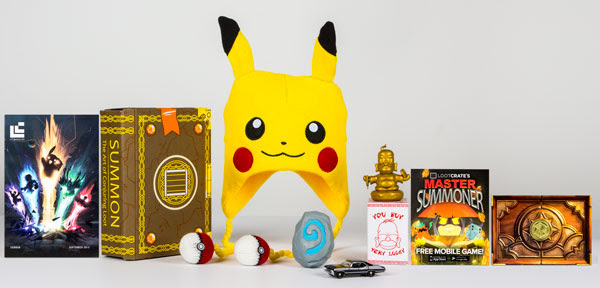 We called forth several wondrous items this September: a snazzy, exclusive Supernatural 1967 Chevy Impala die-cast replica; a delightful Pokémon Laplander Hat in the form of Pikachu; a mysterious Homer Simpson Golden Buddha and a pair of magical Hearthstone items: a Foam Stress Ball and a Collectible Coin and Card Pack Code. We're sorry you missed it – don't let the next crate pass you by!
There was also the business of that SUMMON Mega Crate and who won it….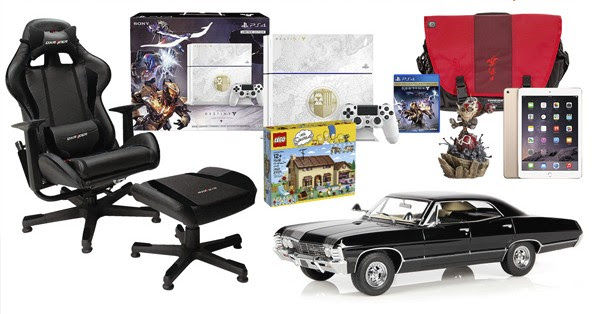 Congrats to Jason M. for summoning this AMAZING prize worth over $2,000 which included:

• Destiny: The Taken King Playstation 4 500GB Console and bundle
• DX Racer King Series Console Racing Chair
• Pokémon Charizard Messenger Bag by Timbuk2
• 16GB iPad Air 2 with WiFi
• LEGO The Simpsons' House set
• Riot Games League of Legends Ziggs PVC Collectible Statue
• Supernatural 1967 Chevrolet Impala Sport Sedan 13″ Limited Edition replica
October's Loot Crate has the "Time" theme!  For more details, click here!